Josh's Story
From major shoulder surgery to American Ninja Warrior in less than 1 year.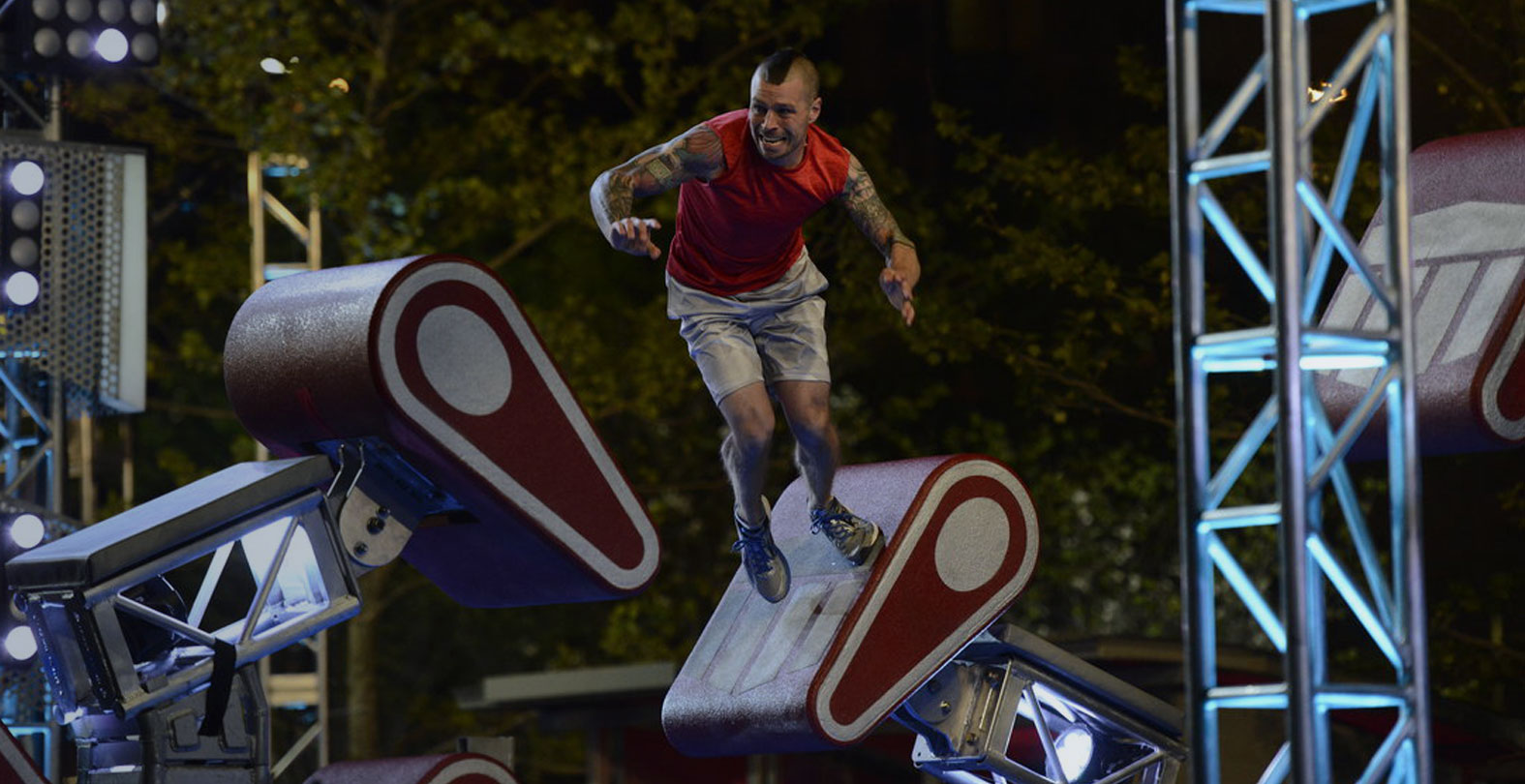 As a successful obstacle course racer, including an appearance on the TV series "American Ninja Warrior," Josh March is a pretty tough guy despite his modest stature. All that climbing, grabbing, swinging – sometimes competing for hours on end – requires strength of body and mind.
He also has spent more than a decade in the Air National Guard, inspired to enlist after 9/11 and by a family history of military service.
But in the immediate aftermath of September 2017 surgery to repair rotator cuff and biceps tendon tears, doubt had crept in. His left arm in a sling for six weeks, in pain, unable to sleep, March had moments in which he asked himself: What have I done?
"The first few weeks were mentally as challenging as physically," said March, whose full-time job is owner of emPower Training Systems, a gym near Lancaster, Pa.
It was during that low period when he relied on Drayer Physical Therapy Institute, specifically physical therapist Ryan Grube. Having referred customers to one another, they had a relationship before March became a rehab patient. March would make 28 visits to Drayer's Lancaster outpatient center in the eight months after his surgery.
Grube said March endured a "devastating injury," particularly given the overhead forces and stresses that obstacle racing imparts on competitors. With the sling, March couldn't demonstrate workouts to his classes and had to revamp his own training to allow time for healing.
"It was, how do we work around this?," Grube said.
He noted that even while tissue heals, a patient can work on strength and stability. Given the required recovery time, it's necessary not to do anything that would jeopardize healing. Comparing March's surgically repaired left shoulder vs. his healthy right side for stability, function and strength, Grube said, revealed gaps that they worked to close.
Any athlete wants to get back to whatever he was doing prior to injury. How do you get him to back off so as not to overdo anything while lighting a fire to take on rehabilitation? Grube said the answer is to educate patients and set realistic expectations.
Whether the patient is a pro ballplayer or an average person, recovery from rotator cuff surgery typically takes nine months to a year. March was determined to challenge that timeframe.