To our patients, we commit to provide the most effective, clinically superior physical therapy humanly possible. The measure of our success will be found in the trust we build and in the hearts of those we heal.
What to Expect
Every patient has a unique health history, diagnosis and personal goals.  When you come for your first appointment, we will create a personalized treatment plan for you.
When to Arrive
On average, a patient's first visit lasts about an hour.  We typically ask patients to arrive 15 minutes early to sign-in, complete paperwork and/or change clothes.
What to Bring
On your first visit, you'll need to bring your physician referral or prescription (if needed), your insurance card, your primary registration forms, your ID or driver's license and your co-payment (as applicable). If desired, you may bring a change of clothing.
How it Works
During your first visit, your physical therapist will do an initial evaluation and discuss your plan of care.  The therapist uses this information to set goals for your continued treatment.  Physical therapy goals may include improved movement, strength, endurance and flexibility, as well as decreased pain.  Your subsequent visits will focus on treatment that is based on your diagnosis and individualized goals.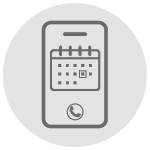 If you are ill, please call so we can reschedule your appointment for the safety of our staff and other patients.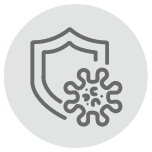 If you are recovering from COVID-19, please follow the recommendations of your local government or the CDC.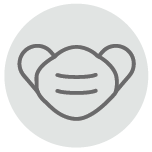 We do not require masks unless the City, County, or State mandates them, but we encourage our patients to follow what makes them feel safe.
Insurance & Billing
We work with most major insurance providers and do our best to help keep the paperwork pain-free.  If you'd like to confirm your insurance coverage, please let us know and we can verify when you schedule.
If your insurance provider requires a co-pay, we will ask for this payment at each visit.  We accept payments by cash, check or credit card.
For more information on insurance and billing, please visit the pay my bill page.
New Patient Forms
Thank you for choosing us as your therapy provider. Please download & complete the personal health history form prior to your visit.
View Registration Form
Next Steps
We are dedicated to consistently providing our patients with the best care and service humanly possible. Our purpose is centered on our patients, not ourselves, ensuring we always do what is in your best interest. Please call today or use our online form to request an appointment.
Request Appointment